LA VOIX DE LA GALAXIE
Writer // Pierre-Henri De Vigne – Photography // Sébastien Van de Walle
Personnage hors du commun, Michael Happé a créé en 2010 la marque de montres belge Gavox. Une orientation de carrière pour donner du sens et du goût à sa passion pour l'aviation et l'horlogerie.
La reconversion de ce jeune ingénieur agronome de formation est principalement guidée par des racines familiales dont il tenait à honorer la mémoire. Aux commandes de son Curtiss P-40 des célèbres Tigres Volants de la Seconde Guerre mondiale, son grand-père a probablement tracé inéluctablement le chemin de son petit-fils. Et c'est pourquoi, passionné par l'aviation, l'une de ses premières réalisations vit le jour en 2011 sous la forme d'une montre de pilote par excellence : la   Aurora, une montre unique, swiss-made, avec calendrier perpétuel astronomique, épurée et seulement 4 aiguilles dont le mouvement suisse mécatronique a été développé exclusivement pour la marque. Depuis lors, il reste fidèle à cette vocation et crée des modèles uniques pour l'armée belge ou roumaine, soutient depuis 4 ans le Bal de l'Armée de l'Air et sponsorise le gratin de la voltige aérienne belge.
Passionné de cœur, méticuleux de formation, rêveur dans l'âme et voyageur dans l'esprit des pionniers, Michael Happé n'a de cesse d'inventer, de dessiner et de peaufiner des montres uniques, mais à des prix accessibles. Des garde-temps qui racontent une histoire et appellent à un destin. Toujours à la recherche du meilleur compromis, il propose des produits aboutis dont il est le designer et le maître d'œuvre. Il travaille en collaboration avec les meilleurs fournisseurs suisses ou asiatiques. Attiré naturellement par les techniques nouvelles, il invente des montres innovantes et pratiques, claires et précises, design et poétiques… tout le travail d'un ingénieur ingénieux qui recherche la qualité avant tout. Le meilleur acier pour ses boîtiers, des vitres de cadran en saphir anti réflexion, les meilleurs composants choisis dans le monde, le tout monté avec précision à Hong Kong et réglé en Belgique où sont situés les quelques magasins choisis pour la distribution et le service après-vente. Sans oublier le site internet qui en assure le rayonnement et la vente en ligne à l'échelle planétaire. Et au niveau qualité, nous pouvons vous assurer que tout est mis en oeuvre. Entre les prototypes qu'il envoie dans la stratosphère, scelle dans la glace et plonge dans les abysses jusqu'à 490 mètre de profondeur… rien n'est laissé au hasard : « Ce sont des tests empiriques qui me font plaisir », dit-il avec une certaine malice !
Au rayon des dernières nouveautés, retenons la nouvelle gamme « Roads » et ses trois modèles numérotés qui incitent au voyage et à la découverte de nouveaux espaces. Icefields Parkway (Canada), Pacific Coast Highway (USA) et Atlantic Road (Norvège) sont des routes mythiques qui deviennent les émanations horlogères de sa quête inspirée du partage de nouvelles dimensions. Ici illustrée, la Gavox Roads Icefields Parkway (cadran blanc) en référence à cette magnifique route entre Banff à Jasper dans le Grand Nord canadien. Au dos de chaque montre est gravée la liste des sites importants à découvrir au travers de cette évasion, une sorte de roadbook qui restera le témoin fidèle de souvenirs intemporels.
Épinglons également le coup de cœur de la Chancellerie du Premier ministre qui a acheté régulièrement différents modèles de la marque pour les offrir à quelques grandes personnalités du monde politique, comme une référence et la reconnaissance de notre savoir-faire.
Et Gavox porte bien son nom puisqu'après la terre et le ciel, c'est l'espace au travers de la planète Mars qui est pointé du doigt par son inventeur… Puisqu'on vous dit que Michael Happé est un personnage hors du commun !
Michael Happé is an unusual individual who, in 2010, created the Gavox brand of Belgian watches, combining his passion for aviation and watchmaking.
Having studied agricultural engineering, he turned back to his family roots, inheriting his passion for aviation from his grandfather, a pilot who flew with the famous Flying Tigers in the Second World War. So one of his first creations was the ultimate pilot's watch: the Gavox Aurora, a Swiss-made timepiece with a perpetual astronomic calendar, just four hands and a Swiss movement developed exclusively for the brand. He has since created unique models for Belgian and Romanian armies, has supported the Air Force Ball for four years and sponsors the elite of Belgian stunt flying.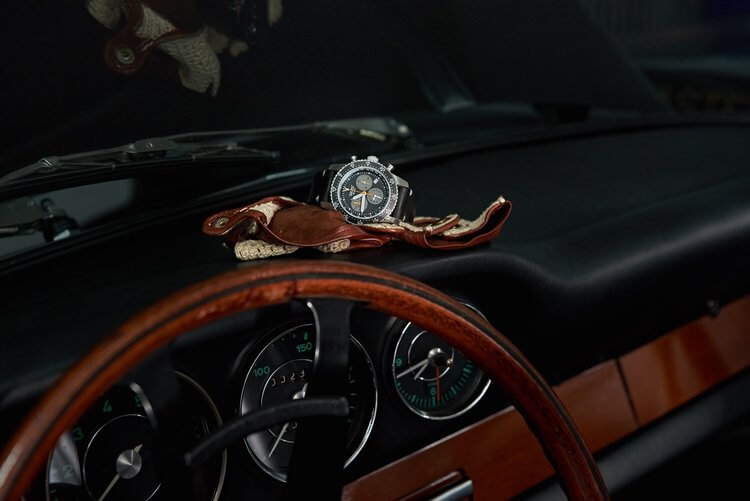 Passionate, meticulous, a dreamer and a traveller with a pioneering spirit, Michael Happé constantly invents, designs and refines unique watches but at affordable prices, focusing on quality above all. He works with the best Swiss or Asian suppliers, using new techniques to create innovative, practical watches that are clear and accurate yet stylish and poetic. Watches that are sent into the stratosphere or can plunge to depths of 490 metres. His timepieces have been presented by the Belgian government to leading world figures.
Among his latest creations are the new 'Roads' range and his three numbered models: Icefields Parkway (Canada), Pacific Coast Highway (USA) and Atlantic Road (Norway), incentives to travel and explore. A list of major sites worth visiting is engraved of the back of each watch, a sort of roadbook, a faithful witness to timeless memories.
Gavox (from the Greek galaxias and the Latin vox) is well named,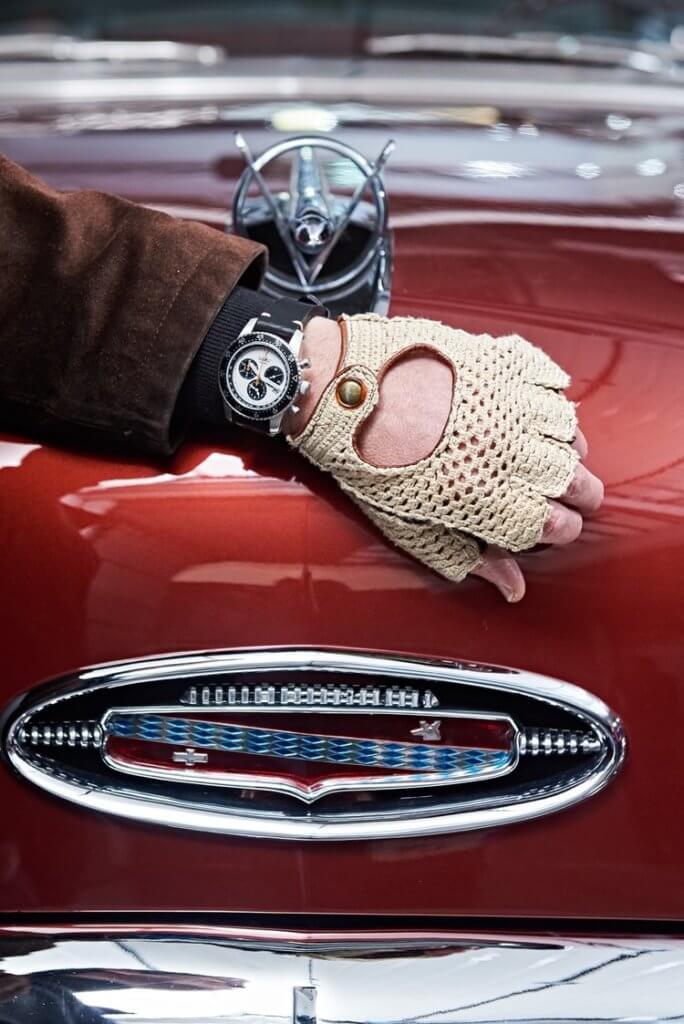 since after the earth and the sky, the inventor is now focusing on the planet Mars… We told you Michael Happé was an unusual individual!
www.gavox.com
VISIT OUR STAND – BRUSSELS MOTOR SHOW – PALAIS 1 – WATCHES