Join the Gavox newsletter
Bay 22 Nubuck steel/chestnut
Black 22 Nubuck Steel
Nato 22 BGBGB
Nato 22 black Steel
Nato 22 Grey
Nato 22 Leather Black
Nato 22 Leather Brown
Nato 22 Orange
Nato Beige
Palomino 22 nubuck steel
from : https://www.rtbf.be/info/regions/detail_le-point-commun-entre-ban-ki-moon-erdogan-poutine-et-barack-obama-leur-montre-vient-de-genval?id=10281500 Le point commun entre Ban Ki-moon, Erdogan, Poutine et Barack Obama? Leur montre vient de Genval! La micro-marque brabançonne Gavox est portée à bout de bras par un seul homme: Michael Happé. - ©...

MADE FOR : HIGHER, FARTHER, DEEPER
Gavox has been a Belgian watch brand Since 2011. The watches are designed for explorers and adventurers who rely on their watches as tools.
All our watches can be sorted into 4 different categoriess ,
Higher with pilot watches,
Farther on land with watches for you to travel on Land
Farther at sea Marine inspired Dress watches
Deeper with watches that are made to dive into the Abyss
We are proud to serve each client as ambassadors of the brand.
Michael Happé, Gavox owner and creator still personally takes care of every order and answers all your requests.
Gavox Watches –  We sell directly to you what we create ourselves. As a microbrand, we will treat you as a True and Cared for Ambassador of Gavox. You will always get the great support you deserve.

Dear Mr. Happe,
Wish you a peaceful, prosperous, profitable New Year!
I have had the Aurora for a while now and felt it right to drop in a line on my thoughts.
Love it!
It is obvious the effort and thought you have put into the watch. The dial, hands, strap etc. are all really nice. Thank you!

Mr Happe' (Mike)
It has been several months since I purchased a Squadron watch from Gavox. I am truly impressed with the quality and everyday utility of this watch. I have seen several "military issue" watches but none compare for price, style or functionality. Congratulations on a wonderful product.
Dear Mike,
I've just received your watches. I am so impressed… It's superior!
I was very nervous during the opening of the box, it was a very exciting moment.
And finally, when I saw this piece of art, it was fantastic!
Mike, you are doing your job well! Quality of product is excellent, but it's only one aspect, on the other hand, your attitude to the client is outstanding! It's a unique combination!
Also, your effort to ship the parcel to Kazakhstan, I want to say one more thank you!
And last, but not least: your short message which was written by hand in the box. It's so amazing to see in our digital world such attention…
I will share my impressions in a week or two. Also, I'll plan to make few photos and share it with you.
Thank you so much!
P.S. The time was set according to our local. Attention to details is fantastic!
P.S.S. I liked your short letter by hand.
P.S.S.S. I have a plan to write a review to your watches on popular Russian speaking resource watch.ru if you don't mind.
I've always been a 3 hander watch person. Due to the cost of servicing watches with complication, i rarely venture out of the day / date function. Until recently i acquired a solar chrono panda. I discovered the beauty of watches with complications like sub dials and all.
Shortly after, i chance upon Gavox. A Belgian brand created by Michael Happe. Founded in 2011, they began making watches for the Air Force in 2014. You can find our more about the brand https://gavox.com/about/
After reading reviews and spending hours scruntising their collection. The logical stars called out to me. The execution of the dial was done harmoniously, so much so that it did not felt congested every when both the hour and minute hands in the lower half of the dial. A lot of thought must have gone into the design and treatment to make every thing stand out but not looking cluttered.
For example, the blue hands looks black at certain angle. The proportion of the sub dials and slight distortion to the sec dial is in symmetry to the whole look. Even the date window with a border looks in place at 6'o clock. The selection of font for the roman indexes appropriately defines the naval feel of the watch. I want to especially highlight the design of the 24hr / day and night sub dial. This is by far the best part of the dial for me. There is a saying "Less is more" In this instances, I think the design managed to put in more but makes it look less clutter. The watch cannot be view on its part alone, for the sum of it makes the whole watch stands out. It is always joy to look at the time and photograph this unique timepiece.
WATCHES MADE TO GO : HIGHER, FARTHER, DEEPER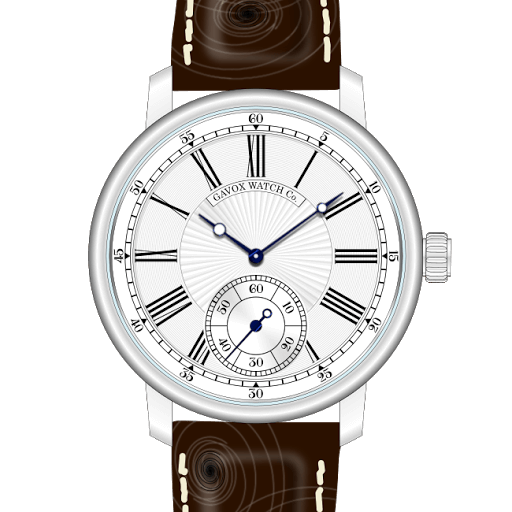 3 products
9 products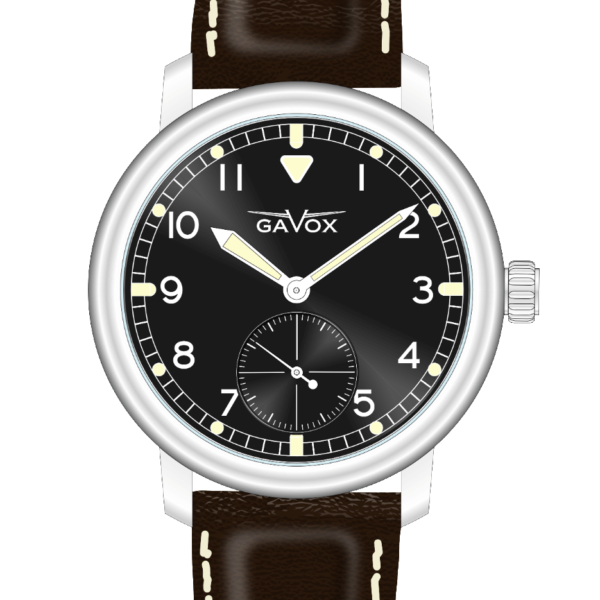 1 product
8 products
6 products
3 products
4 products
4 products
6 products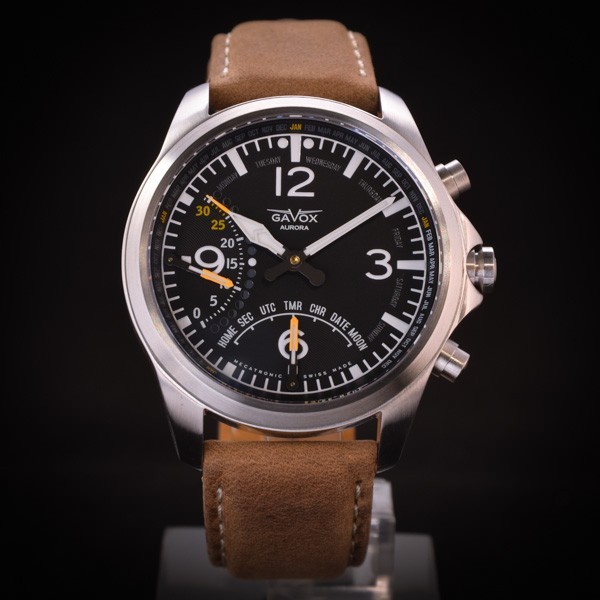 3 products
39 products
23 products